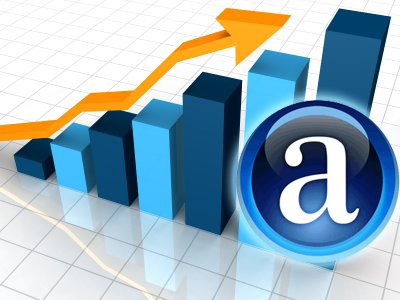 Official Website : https://www.vaishnogsoftwares.com
Google Analytics and Alexa rank use quite different systems to estimate website traffic, therefore it's not surprising if they obtain different results.
A website that represents your business will help you provide online visibility and discoverability as well as establish or enhance brand recognition.
There are plenty of benefits of having a website both for small business owners and for big business owners, for start-ups and for large corporations.
Having a website makes it very easy for people to find you, read up about your company, discover what you do, and answer a bunch of questions they have on your business. By having a website people will be able to find your company when they search for your company on a search engine like Google, Yahoo or Bing.
It is true that if you don't have a website for your business, you may be found in a search engine if you have a listing in a directory, the yellow pages or your business could just automatically show up in a Google places result. Do you really want to leave this to chance though? Plus why not have a website so that you can influence what is displayed about your company and know your website will be listed in addition to having all those other search results.
The great part about a website is that once you invest in it, you have it forever and it continues to work for your forever. What other advertising methods are there that once you pay for it once, it continues to work for your business forever? Not many.
When you pay for a newspaper ad you get that one ad and any benefit that one ad generates but after that ad it is done. That money you spent on the newspaper ad is gone and you can never get it back. If you don't get a return on investment from it, you never can. Whereas with a website, if you don't make a positive ROI in the first year, no worries because you have from now until the end of time to get a return on your investment. Have a website that will be search engine optimized and designed to drive sales.
Another advantage of having a website is that it can improve your customer support and as a result improve your overall customer service. A website can do this if you post support Q&As on your website or create a forum where users can ask each other questions about your product and other users can answer these questions. These answers to common problems or questions are then available on the internet if other customers search in a search engine for a solution to this problem.
Here are few top benefits of having a website for your business, along with some ideas on how to get the most out of it:
Websites were used primarily for marketing and informational purposes. A website functioned more like a brochure; you put one up to stay ahead of the competition. But there wasn't much thought and purpose behind the content.
With the growth of the Internet, the influence of social media and the popularity of mobile devices, the website has become a crucial tool to build your business.
A website is a great way to share your story; tell your audience why you started this business, your goals and what you hope to accomplish with it.
It's not enough to have a rock star online profile. 36% of clients prefer to deal with businesses that have websites. By contrast, only 21% will work with businesses without websites.
A website gives you the platform to highlight your experience and expertise.
If your business is in something of a niche industry, having a website is an excellent opportunity to build your reputation as an authority in your field. Create a blog section on your site with informative articles that take advantage of your experience.
Potential customers doing web searches on common problems related to your industry will be more likely to find you – and after they read your blog articles, they'll see how helpful you can be for them. According to one survey, 61% of consumers reported a blog influenced their decision to make a purchase. Even if those who read these blog posts don't become customers right away, you've spread the name of your business without spending a dime on traditional advertising.
Of the 7.4 Billion people in this world, 90% people are online every day. They are searching for information, sharing on social media or shopping on e-commerce websites.
This number is expected to grow as the world becomes increasingly dependent on mobile technology to search the Internet.
If your small business does not have a website, you will be undermining its ability to generate income. And not just any website; but a mobile responsive website, one that can be accessed by mobile devices such as smartphones and tablets. Statistically, 75% of online traffic comes from mobile devices.
A mobile responsive website will help you capitalize on the opportunities available on the Internet through the following ways:
Improve Search Rankings – By optimizing your web pages, it will be easier for people to find your content.
Distribute Content – Create relevant, unique and usable content and distribute them through different channels such as social media and blog sites. People who love your content would want to know more about you and visit your website.
Open 24/7 – Unlike a brick- and- mortar business that operates 9- to- 5, a website never closes shop. It is open 24/7, even on holidays.
Introduce Business Flexibility – If you don't want to miss out on opportunities, outsource customer service and have your agents manage all concerns and inquiries via chat or e-mail support at your website.
A business by definition is a living, breathing entity. Loyalty is achieved when customers know they are dealing with a company that understands their needs and not just a company that wants to profit.
Let the Market Know "Who You Are" – Outside the Home and About Us pages, you can set up a blog page where you can share your thoughts and ideas with your audience.
Address the Needs of Your Market- Invite your audience to engage you by encouraging them to post comments on your blogs. Embed survey forms and ask your audience to participate and convey their needs.
Educate the Market of Your Business- Utilize the 80-20 Rule; 80% of your content should be usable or relevant to the needs of your audience while 20% should educate them about your business.
Improve Customer Service –In addition to e-mail, social media, mobile and landline, install chat support as the 5th avenue for customer service. This will give your end-users more options to relay concerns and inquiries.
If you are still using traditional forms of marketing, you are wasting valuable resources, time and money. Traditional forms include press releases, print ads, flyers and distribution Point- of- Purchase materials.
While still popular, traditional methods cost more money and cover less ground. It is also unsustainable; flyers, posters, print ads and press releases usually end up in the trash can.
Online marketing is faster, more efficient and inexpensive. There are many tools and techniques that you can use for online marketing but without a website, these strategies will fall short.
Think of the website as the sun with these online marketing tools as the planets revolving around it. Your online marketing efforts will create inbound avenues to a specified destination place which is your website.
Among the most popular online marketing tools that you can use to create inbound traffic to your website:
Social Media – Of the 75% are on social media.
Blogging – Companies that blogged 16 times a month received 4.5 times more leads than those that blogged 0-4 posts per month.
E-mail Marketing – E-mail marketing is 60 times more effective in acquiring customers than Facebook.
Use Videos – Embed a video on your Home page. A video can deliver your messaging content faster and more efficiently than text. Video on a landing page can increase conversion rates by 80%.
Finally, online marketing is a sustainable process. Your content will not go to waste. You can easily update it and reuse after a few months.
If your business is in a competitive industry, a website will give you the forum to boost your reputation as an authority figure.
Blogging – There's one reason why blogging is the cornerstone of the content marketing process: It works! Here are 3 key statistics on the benefits of blogging:

Websites with a blog have 434% more indexed pages.
47% of buyers read 3 to 5 blogs before engaging a sales rep.
61% of consumers report a blog influenced their decision to buy.

Podcast – Set up a podcast in your website, distribute the schedule via Twitter, Facebook and invite experts to discuss topics that interest your audience.
Seminars – Conduct seminars on your website. This is a great way to share your knowledge with your market. Encourage your audience to actively engage during the seminar.
One of the most significant benefits of having a website for a small business is that you can keep track of its performance in real time through the use of analytics.
If you need to know, the ways to Increase the Domain Authority of website then read- Ways To Increase the Domain Authority Of Website
Analytics will provide you valuable data on how your business has been moving within a period of time. Key indicators of business performance include the following metrics:
Number of visitors going to your website.
Number of "unique visitors" or those who visit your website only once.
Page views or impressions tell how many times a page has been read or visited. This will give you an idea on which type of content visitors find interesting.
Bounce rate is the percentage of visitors who leave your website without exploring past the page they landed on.
Average time on site will show how long visitors view your content. The longer the average time on site, the better for your website.
Many small business owners make the mistake of not working on their brand until they gain traction.
You have to start working on your brand before launching your business. The brand gives your business its identity and makes it easier for customers and clients to understand what it is all about.
The website is the most effective and efficient way to build and professionalize your brand:
It places your branded value proposition front and centre in the Home page.
Website optimization techniques can help Internet users find your brand.
It can be distributed seamlessly through various online channels.
A professionally made website shows you are serious about your business.
If you have a school, having a website will expand your market reach and coverage. You can offer online courses in specialized subjects to people outside your jurisdiction.
For example, you are planning to introduce a school for Business Leadership training. You can create modules that can be uploaded on your website. People who sign up for your courses, will be able to access the modules and undergo online learning.
Now let's take it a notch higher by introducing a Learning Management System (LMS).
An LMS is a digital platform that allows you to replicate conditions for face-to-face instruction. There are LMS platforms that have features for virtual classrooms.
In addition to modules-based learning, you can provide classroom-style instruction or one-on-one consultation.
The courses can be accessed by anyone with Internet service. If you live in India, someone from Europe or Asia or around the globe who is interested in your program can sign up.
If there's anything that can be learned from the Covid-19 global pandemic is the importance of having a website for your brick-and-mortar business.
The massive spread of Covid-19 necessitated governments worldwide to impose community lockdowns in their respective countries. Businesses came to a standstill – except those that have websites.
Businesses with a website were able to run a telecommuting program whereby employees work from home. An employee can log into a built-in portal where they can sign-in, retrieve the day's assignments, and upload completed work.
Customers can also use the website to contact you via email or chat support. In case they have issues with your products, customers will have a platform to air their concerns.
Definitely, this will do wonders for your brand reputation!
With a website, it will always be "Business as Usual".
The website has evolved by leaps and bounds since its early beginnings when it was used primarily as an Internet-based marketing brochure.
Today's websites are more advanced and equipped with features that can turn it into an all-in-one business hub.
What can you do with your business website?
Provide a showroom for your products
Finalize sales transactions through various modes of payment
Receive resumes and pre-qualify them through an Applicant Tracking System or ATS
Provide social proof via testimonials and customer reviews
Organize customer information with a built-in CRM
Offer subscriptions
Sell memberships
Educate your audience with blogs, e-books, modules, and training manuals
Give your audience an interactive experience with the use of 360-degree images and videos.
Provide customer support channels via chat, email, or built-in forms.
Give clear-cut information about your business including a location map, directions, phone numbers, and email addresses.
Unlike a commercial establishment, the Internet doesn't have operating hours. Your customers can find you 24/7. There are no holidays and you can "work overtime" without incurring extra costs.
Thus, a website can be an effective way to improve your customer service.
If you have chat support available, all you need is to hire customer service agents who can manage incoming inquiries and concerns, and have them addressed immediately to the right person or department of your company.
You may want to outsource customer service to another region where time zone differentials exist.
For example, a North American company can hire customer service agents from the India. With the 12-hour difference, the agents can provide customer service to your clients while you are sleeping.
For those who ran businesses before broadband technology became widely available, you probably depended on traditional marketing strategies to promote your products and services.
Traditional marketing strategies include the use of press releases, broadsheet advertising, the use of Point-of-Purchase materials such as flyers and counter-top ads, posters, and streamers.
Not only were these marketing strategies expensive, inefficient, and unsustainable but they delivered poor ROI. It's hard to track the performance of your marketing campaign with the traditional approach.
In contrast, a website will collect data on your visitors:
Where do they come from?
What are the demographics?
Are they using mobile or desktop?
Which types of content are they interested in?
What is the frequency of cart abandonment?
A website has built-in analytics that you can use to assess the performance of your business as well as evaluate the effectiveness of your digital marketing program.
Or at the very least – keep pace with the competition.
It's not going to look good on your brand if your competition has a website and you don't.
More than branding concerns, not having a website gives you one less stream of revenue to help your business stay profitable.
With a website, your business can be accessed by anyone with an Internet connection. Prospective customers can view your products, testimonials, and read your content before they make a decision to buy.
More accurately, your clients will find you!
Some well-intentioned people may advise you that you can run a business with only social media – no website needed.
That's not true.
Only 12.5% of consumers are enticed to purchase by a "Buy Button" on a social media page. In contrast, 60% of consumers reported that they were encouraged to purchase by an email.
Thus, email marketing is a better strategy than social media marketing for converting interest into sales.
Lead generation is an important component of email marketing and your website is the best tool for capturing email addresses.
When someone gives you his email address, he is giving you permission to send content to his inbox. If you ask your friends, family, and network of contacts, they will gladly give you their email addresses.
What about a complete stranger? A person who just visited your website?
He will not surrender his email address to anyone without getting something of value in exchange.
With a website, you can offer a free monthly subscription to a newsletter, an e-book, or limited access to premium content.
By doing so, you add value to your business, enhance your reputation, and most importantly, gain the trust of a potential customer.
How else can you earn money from your website? Aside from having a virtual store to sell your products and an Internet-based address where prospective customers can find you, here are other ways to make money from your website:
Paid Ads – If your website generates an impressive amount of traffic and ranks high in the search results page, the advertisers will come knocking on your inbox!
Affiliate Marketing – Promote the products and services of other businesses and earn a commission from every sale that's generated from your website.
Get Hired By Other Businesses – If your blog page has a good following, reputable websites might ask you to write for them for a generous fee.
The website is your platform on the Internet. This is the place where you will be heard and have 100% full control over your content.
Let's say you're the meat refining business and there are concerns about tainted meat being sold in markets and popular restaurants.
You can put a disclaimer on the home page of your website and inform site visitors that your raw materials are sourced from a region that has been declared safe for consumption.
You can embed an explainer video on the home page or add images of certifications from recognized organizations attesting to the safety of your meat. From there, link the home page to your social media accounts.
If you want an effective website or one that can help you take your business to another level, you have to be prepared to invest in one.
"A website is not an expense. It is an investment because you should expect a return on your money within a period of time."- VaishnoG Softwares
For your investment to pay out, you have to make sure your website is professionally designed, fully functioning with fast download speed and packed with great content.
Do not penny- pinch and try to do a website on your own despite the availability of free templates. Your best option would always be to hire a professional web designer who has the experience and training to build a functional yet aesthetically beautiful website.
Creating a site and buying a domain name (www.vaishnogsoftwares.com) helps stake your claim to your business's name, and is a quick and easy way to improve your brand identity.
Paper catalogs and brochures can still be helpful in point-of-sale situations, but what if item information changes? It is much easier to have all relevant info on your website, where it will be much cheaper to edit and revise. A combination of print and web marketing materials will likely be the most cost-effective way forward.
These savings can apply to marketing costs as well. A traditional full-page ad in a smaller regional newspaper can cost around $1000 or more. Running a website can only cost a few hundred dollars a year.
There are a lot of reasons to get a new website or update your old one. Maybe you have your objections, or it's been on your to-do list for a while. Either way, we bet there a few reasons you have not considered that would make it worthwhile.
New websites are responsive for tablet and mobile devices.
Your rank will improve in search engines.
It can be tailored specifically for lead generation.
Your website will look fresh and current, reflecting the personality of the business.
You can easily add new content to your website via a content management system (like WordPress).
Nearly 70% of customers shop or conduct research online. Customers who don't find you will buy from someone else.
You can integrate social media on your website.
Your customers can find your location, operating hours, phone number, and other pertinent details easily.
It upsells for you, no pushy salesmen needed.
It saves costs on a brick-and-mortar location.
It advertises when you sleep.
A new website can track sales and growth trends.
It can tell you who is interested in what you sell.
You'll stop being penalized by Google for a site that isn't mobile-friendly.
It can sell products that are hard to describe on the phone or on a piece of paper.
It can generate positive reviews for your business.
It can improve perception and increase awareness.
No matter how popular you are now or how great business is, technology has levelled the playing field for competitors. It is a global market.
You can make announcements to your consumers immediately.
You can develop a loyal following through newsletters, blogs, and social posts.
You can prove your authority in your field.
It can amuse, entertain, and intrigue visitors so they keep coming back for more.
You can address unhappy customers, problems, and issues before they escalate.
It's a great way to promote how your business is contributing to a cause in the community or even globally.
It allows you to bring a product to market faster.
You can allow consumers to create or select custom inventory you aren't able to carry in stores.
You can automate processes you may be doing manually.
You'll be prepared to cater to a whole new generation of tech-savvy users that are your future business prospects.
You can stop being embarrassed to send people to your website.
A new website allows you time to focus on things you love.
You can also direct customers to these online documented resources so that they can solve the problem themselves. This can make things much faster for your customers and also make your customer support department more efficient. Not all products or services can benefit from a troubleshooting forum, but I would argue all products could benefit from a Q&A page for commonly asked questions as well as a forum where customers can post any questions, comments or feedback they have about a product.
For the website everyone needs domain name and hosting. Let me discuss first about the domain.
Domain is the web address of your website that people need to type in the browser URL bar to visit your website. In simple words, suppose your website is a house, then the domain name is its address.
A domain name is a unique identifier that represents you and your business on the internet. So if you don't have a website do you really need one? Absolutely!
If you need to know about Google Analytics and Alexa Rank, then read-What Is Domain?
Domain names are used to identify one or more IP addresses. For example, the domain name microsoft.com represents about a dozen IP addresses. Domain names are used in URLs to identify particular Web pages. For example, in the URL https://www.vaishnogsoftwares.com/, the domain name is vaishnogsoftwares.com.
It is essential that your business secures an online presence. The domain is most commonly used to identify your website and email address but can also be used for other specialized online functions.
It goes without saying that the domain name you pick must match your business and your brand. The name that you use to advertise your products and services is the name that you will want.
There are several different types of domain names and in our case the most popular would be .COM.
Every domain name has a suffix that indicates which top-level domain (TLD) it belongs to. There are only a limited number of such domains. For example:
.gov – Government agencies
.edu – Educational institutions
.org – Organizations (non-profit)
.mil – Military
.com – commercial business
.net – Network organizations
.ca – Canada
.th – Thailand
.in – India
Because the Internet is based on IP addresses, not domain names, every Web server requires a Domain Name System (DNS) server to translate domain names into IP addresses.
The .COM is the most recognised and popular type of domain and can be freely bought and sold by anybody. This domain type is recognised globally and should be considered the equivalent of prime real-estate on the internet.
When registering your domain name, make sure you also include email and website hosting. You may also want to enquire about DNS (Domain Name System) Management if your business operations are more advanced (Canonical Name, Sub Domains, Other Servers hosted elsewhere).
All in all a domain name gives you an online presence and is the gateway for customers to reach you. My advice would be to try to align the domain name to the business name as much as possible and make it memorable, short and easy to remember. If your business has not yet progressed to having a website, you should still secure your domain name for the future!
When the domain name is entered in your web browser, a request is sent to the global network of servers that form the Domain Name System (DNS), which is like a phonebook of the internet.
The server then searches the name servers related to the domain and forwards the request to the name servers. The name servers are big computers, which are managed by hosting companies. The hosting company forwards the request to the web server where your site is stored. The web server fetches the requested web page or information and forwards it to the browser.
The Domain Names System is managed by Internet Corporation for Assigned Names and Numbers (ICANN). It is a non-profit organization that creates and implements the policies for domain names.
ICANN authorizes the companies called Domain Name Registrars for selling domain names. It also allows them to make changes to domain names registry on your behalf, and to sell domain names, manages their records, renewal, and transfer to other registrars. As a domain name owner, you are required to renew your domain registration before it expires.
If you need to know about Google Analytics and Alexa Rank, then read-What Is Domain?
Every business owner knows that ranking well in search engines is essential. If you can't be found in a search engine, then it isn't very easy for customers to find you.
However, there is another type of ranking that a lot of companies focus on today. It is more mysterious, and most people are unsure of what it means. For a website owner, it is essential to understand the Alexa ranking system.
Alexa rank, in simple terms, measures how popular a website is. But what exactly does popular mean?
How is this Alexa ranking decided? The Alexa team explains that "traffic and engagement are estimated from the browsing behavior of people in our global panel which is a sample of millions of Internet users using one of many different browser extensions. We also gather much of our traffic data from direct sources, including sites that have chosen to install the Alexa script and certify their metrics."
Both Alexa and Google Analytics are used to analyze the traffic and the visitors of a website. You will find the percentage of visitors from different countries in the website.
Alexa computes traffic rankings by analyzing the web usage of millions of Alexa Toolbar users and data obtained from other, diverse traffic data sources. The information is anonymized, counted and computed, until, finally, we get the traffic rankings shown in the Alexa service.
Most of the people who have just started to develop their own websites are very interested in its Alexa ranking. For those of you unfamiliar with how Alexa (AR) works. The lower is the ranking number, the better. It is supposed that the lower is the ranking number, the higher is the site traffic.
I made a research about SEO and Alexa and if you make the same research, you will conclude as well as that there are certain ways of"secrets" which can help you lower your Alexa rank.
Numbers could drive you crazy. But instead of watching the Alexa rank going up and down, you better search for the answers to your questions in Google Analytics. This is the best way to find out who, when, where, how and why visits your web site. Just like all products of Google the interface of Google Analytics is very simple so that everyone can be quick in uptake no matter if she/he is well grounded in SEO, traffic, visitors and keywords.
When it comes to your website, you can compare your Alexa rankings with some of your closest competitors for a better reference. Your Alexa score is essentially your way of knowing the value of your site compared to competitors based on the Alexa ranking system.
Once you know what your competitor's ranks are, you can start using basic SEO research to figure out what they are doing well that you might not be.
Again, the Alexa ranking boils down to estimated traffic and visitor engagement.
Browsing your competitor's top pages and seeing how much traffic is being generated can steer you in the right direction for improving your own pages.
What your Alexa rank is? Visit the Alexa Rank Analysis tool and enter your company information. If you are a Chrome user, you can also add the Alexa toolbar browser extension to your browser for easier access.
Within a few seconds the Alexa toolbar will bring back some interesting information about your company. This Alexa Rank Analysis data includes:
The top keywords you rank for
Similar sites by audience overlap
Keyword opportunities
Comparison metrics for competitive analysis
Daily time on site
Alexa rankings will increase with better SEO tactics and more engaging content on your site.
The impact that Alexa rank has on SEO is that you're able to understand valuable insights about your website and use that data to improve your SEO rankings. You can get a clearer sense of your traffic ranking.
Here are some things to focus on to improve your Alexa Rank:
Content is one of the most significant determining factors for better rankings. When you post topical, useful content and are consistent with doing so, users are more willing to want to read it. Each additional page view sends good signals to the search algorithm, and can boost your site's Alexa rank.
This improves your trust, visitor count, and users staying on your site longer.
Also, the more informative and valuable it is to your audience, the more willing they are to engage with it and share it with other people online. This grows the volume of unique visitors and helps boost your page rank.
The more inbound links that a website acquires, this tells search engines that this site is more credible and authoritative.
One thing to keep in mind is that not all inbound links are treated the same. You want to have quality sites linking to you. The ideal type of backlink is one from a site with higher domain authority than yours, that has topical relevance.
The higher the number of links that point to your site improves your overall visibility and can also drive in more traffic.
Having the mindset of wanting to improve your Alexa rank is great, but also consider that Alexa rank is dynamic because it has a more narrow focus on looking at traffic and engagement.
At one period in time, the score might be in your favor. However, the next time you check, it might have changed.
If your business is seasonal, the peak times of the year might also show a better Alexa Rank than others.
This rankings drop doesn't necessarily mean that your site is performing worse. It's just that using traffic and engagement are only two pieces of a much bigger puzzle.
It also appears that Alexa rank also has no impact on Google Search.
From an SEO standpoint, knowing where your traffic ranking and engagement stand is important. From that point, you can make a plan to improve your site and, ultimately, your Alexa Rank.
If you need to know, the ways to Increase the Domain Authority of website then read- Ways To Increase the Domain Authority Of Website
However, Alexa rank is only one type of metric. You also need to track your results on tools like Google analytics, social media platforms such as Facebook, Twitter, Instagram, etc.
A good place to start is to look at your site from a holistic point of view and then drill down to the areas that need the most attention.
The priority is focusing on consistently providing your audience with amazing value and keeping up with SEO best practices. Over time, this approach will lead to a lower Alexa rank, and grow the popularity of your site.
The traffic rank is based on the three months of aggregated historical traffic data from millions of Alexa Toolbar users and data obtained from other, diverse traffic data sources, and is a combined measures of views and users (reach).
As a first step, Alexa computes the reach and number of page views for all sites on the web in a daily basis.
The main Alexa traffic rank is based on the value derived from these two quantities averaged over time (so that the rank of a site reflects both the number of users who visit that site as well as the number of pages on the site viewed by those users). The three-month change is determined by comparing the site's current rank with its rank from three months ago. For example, on July 1, the three-month change would show the difference between the rank based on traffic during the first quarter of the year and the rank based on traffic during the second quarter.
"Page views measures the number of pages viewed by the site visitors. Multiple page views of the same page made by the same user on the same day are counted only once."
The page views per user numbers are the average numbers of unique pages viewed per user per day by the visitors of the site. The three-month change is determined by comparing a site's current reach with its values from three months ago.
A page view is triggered when any page is loaded by any visitor to your site. For example, if you click on a link and the page loads, you have triggered a page view. If you click the link 20 times today, it will count as 20 page views.
A unique visitor is an individual user who has accessed your site. It is determined by the IP address of the computer or device that the user is browsing from, combined with a cookie on the browser they are using.
No matter of how many visits a visitor makes, if he is on the same device and same browser, only one unique visitor is counted. For example, if you visit this link once today, Google Analytics will count this as one unique visitor. If you come back to this site 20 more times today, you will still counted as one unique visitor. If you visit the site from another computer or device (or another browser), you will count as a new unique visitor.
Page views vs. Visits: – Page views counts the number of times a page is viewed. Visits counts the number of sessions for visitors. One visit consists of one or more page.
Page views vs. Page events: – Page views counts the number of page view tracking calls, and excludes link tracking calls. Page events is the opposite; it counts the number of link tracking calls, and excludes page views.
Page views are important for publishers because each page view tallies with an ad impression for each ad on the page. If your ads are sold on a cost per thousand views (CPM) basis, this is an important number for you to grow. It's tempting to make sacrifices to the user experience in order to increase page views. For example, an image gallery that loads each new image seamlessly provides a better experience for the user, but will cut down on page views. It's important to find a balance so you don't alienate your audience.
The unique visitors metric gives you a sense of the size of your audience. The relative importance of this depends on the purpose of your site or publication.
If you need to know, the ways to Increase the Domain Authority of website then read- Ways To Increase the Domain Authority Of Website
If you are a brand, you may want to maximize the number of people that come to your site, with little regard for how many pages they access, as long as they follow your chosen path through the site. If you are a niche publisher, you may not have a huge audience, but they may show loyalty and engagement by clicking deep into the site and generating page views.
Reach measures the number of users. Reach is typically expressed as the percentage of all Internet users who visit a given site. So, for example, if a site like yahoo.com has a reach of 28%, this means that of all global internet users measured by Alexa, 28% of them visit yahoo.com. Alexa's one-week and three-month average reach are measures of daily reach, averaged over the specified time period. The three-month change is determined by comparing a site's current reach with its value from three months ago.
The trend graph shows you the site's daily traffic rank, charted over time. The daily traffic rank reflects the traffic to the site based on data for a single day. In contrast, the main traffic rank shown in the Alexa Toolbar and elsewhere in the service is calculated from three-months of aggregate traffic data.
Daily traffic ranking will sometimes benefit sites with sporadically high traffic, while the three-month traffic ranking benefits sites with consistent traffic over time. Since we feel that consistent traffic is better indication of a site's value, we've chosen to use the three-month traffic rank to represent the site's overall popularity. We use the daily traffic rank in the Trend graphs because it allows you to see short-term fluctuations in traffic much more clearly.
It is possible for a site's three-month traffic rank to be higher than any single rank shown in the Trend graph. On any given day there may be many sites that temporarily shoot up in the rankings. But if a site has consistent traffic performance, it may end up with the best ranking when the traffic data are aggregated into the three-months average. A good analogy is a four-day golf tournament, if a different player comes in first at each match, but you come in second at all four matches, you can end up winning the tournament.
Traffic is computed for sites, which are typically defined at the domain level. For example, the Web hosts www.msn.com, slate.com are all treated as part of the same site, because they all reside on the same domain, msn.com. An exception is blogs or personal home pages, which are treated separately if they can be automatically identified as such from the URLs in question. Also, sites which are found to be serving the same content (mirrors) are generally counted together as the same site.
One of those ways is to install the Alexa toolbar. The toolbar indicates only the traffic of people who have installed it in their browsers. Once someone installed it, the toolbar collects data on browsing behavior which is transmitted to Alexa's website where it is stored and analyzed.
This information is the basis for the company's web traffic reporting but other data sources beyond Alexa Toolbar are taken into account (I guess those could be domain name age, number of indexed pages in search engines, etc.).
Google Analytics is a web analytics platform you can use to track and analyse the performance of your website or app. Through Google Analytics, you can access a wide range of data and reports on website traffic and website visitor behaviour. The platform is available to anyone with a Google account, and there are both paid and free versions.
Google's Analytics reporting tool is widely used by millions of businesses and websites to track user interaction across web domains, mobile apps, and offline APIs.
Most businesses know this platform as the tool that helps them track the amount of web traffic they get, monitor important marketing channels, and to measure their main KPIs. And now with Google Analytics 4, Google is offering a new version that's very different from the traditional "universal" Analytics.
Google Analytics works with a 'page tag', a hidden snippet of JavaScript code (Google Analytics Tracking Code) that the user adds onto every page of his or her website. This code acts as a beacon, collecting private visitor data and sending it back to Google data collection servers for processing in almost real-time.
In addition, the GATC sets first party cookies on each visitor's computer. This is used to store information such as whether the visitor has been to the site before (new or returning visitor) and what was the referrer site or campaign the visitor came from e.g. search engine, email etc.
Google Analytics tracks a wide range of data about your website and site visitors. This data includes:
How users arrive on your website?
How users interact with your website content?
The characteristics of your website's audience
How many of your website visitors convert?
and much more
You can use the reports within Google Analytics to accomplish things such as:
Evaluating the performance of your marketing campaigns
Determining how your pages are performing and how to optimize your pages
Deciding who you should target your content and marketing too
Tracking conversions and purchases
Since Google Analytics is used to track search engine optimization (SEO), pay-per-click (PPC), and other marketing efforts, it is the most beneficial to companies with an online presence that want to track their marketing campaigns.
With Google Analytics, you'll be able to glean important information about your audience, visitor behavior on your site, traffic patterns, and more.
Whether you opt for the free or paid version, you can gain fantastic insight into how your customers interact with your website. All you have to do is set up Google Analytics to get started.
Let's go beyond what Google Analytics is and talk about why it matters.
In order to understand why Google Analytics is so beneficial, it's important to first have a baseline understanding of what it helps to track.
Earlier, we mentioned that the platform helps website owners track the success of their SEO, PPC and other internet marketing campaigns. But what are SEO and PPC?
SEO refers to a mixed bag of marketing techniques that are used to improve your website. Those improvements help your website rank higher in search engine results pages, which means they will attract more traffic.
SEO campaigns focus on targeting important keywords that your audience consistently searches for, creating informational content to target those keywords, making a user-friendly website, and more.
PPC is a paid advertising platform that you can also track with Google Analytics.
It works on a bidding system where business owners select and bid on keywords to earn top, paid advertising spots in a search engine's sponsored links. The best thing about PPC is that advertisers only pay when people click their ads.
With all that said, you can see how it may be difficult to understand the results driven from these strategies without some sort of tracking platform.
That's the exact reason Google Analytics is so beneficial.
Google Analytics is a Swiss army knife when it comes to its capabilities — they're almost endless.
This wide range of capabilities provides numerous benefits for businesses. Here are five of the most important ones.
One of the first tabs in Google Analytics is the "real-time" tab. This tab allows you to see real-time information regarding your website.
It includes a digital read of how many individuals are on your website at any given second, how many of those users are viewing your website on a desktop, and how many are viewing it on mobile.
If you need to know, the ways to Increase the Domain Authority of website then read- Ways To Increase the Domain Authority Of Website
You'll also be able to see how many website page views happen per minute and per second, top referring websites (websites that mention your website), top active pages, and top locations where your website is viewed.
That real-time information can also be broken down into locations, traffic sources, content, and more.
In the locations tab, you'll be able to see what percentage of website users are viewing your website from any given location around the world.
In the traffic sources tab, you'll be able to see where your traffic is coming from, which is extremely beneficial in understanding how your target audience surfs the web. The platform can tell you what percentage of website users are coming from search engines – also known as organic traffic – what percentage is referral traffic, traffic from paid ads, and direct traffic.
The real-time tab also breaks your data down into content, which gives real-time numbers for what content is being viewed, and conversions — what kinds of goals are currently being completed.
Website owners set their own goals, and they can be anything from a new lead or job submission to a newsletter signup.
Real-time numbers provide basic information about site traffic, and they help you understand user behavior. Things like:
Time of day that users are typically on your website
Fluctuation of users over time
Where to focus your energy — is your traffic mostly paid, referral, or organic?
How often users sign up for a newsletter, download a guide, make a conversion, or complete any other goal that you set.
To better understand how to serve and target your audience, it's extremely helpful to know as much information as possible about them.
That's why Google Analytics provides information like how many visitors your website has, how many sessions each user completes, how many pages users view per session, and the average session duration.
The audience tab also provides charts depicting the percentage of new vs. returning visitors to your site, and how traffic fluctuates over a specific time period.
Google Analytics also provides audience demographics to help you understand your website users even more in depth. It gives information like what percentage of visitors speaks a certain language, what country a bulk of your visitors are from, the browser they use, and even the operating system of their mobile device.
These general, surface-level demographics are certainly beneficial, but Google Analytics helps you to understand your audience even more by providing information on the lifetime value of your users, a cohort analysis, and more.
The audience tab also allows you to dive into your audience's interests, their behavior on your site, what kind of mobile device they use, and more.
Audience analytics is more important than what meets the eye!
It helps you decide things like language to use on your site, jargon, tone, and more.
It helps you understand what time of day users are most active on your site.
It helps you understand just how important mobile-friendliness is for your website.
It helps you understand their interests and what to include more content on.
And so much more.
PPC ads are a great way to drive traffic to your website, but without an Analytics platform, it's hard to track the results.
With Google Analytics, you can track and manage your Google Ads account all in one place. You'll be able to see things like the number of clicks on each ad, the cost of each campaign, the cost per click, and more.
In the behavior tab of your Analytics platform, you'll be able to learn about all things site content.
You can see an overview of all the pages on your site, which are the most popular, and how much traffic they get over time.
You can also enter a specific URL from your website to see numbers about that page.
Some of the information provided in the behaviors tab includes sessions, new users, bounce rate, average session duration, and conversion rate of that page.
From this tab you can also see your site speed, exit page analytics (the last page a user was on before they left the site), and more.
Understanding how users interact with your site content helps you save time and effort and direct it to the correct areas of your site.
Helps determine which content is the most popular and the most beneficial
Helps determine what elements keep users on a page
Shows what pages are driving conversions
Allows you to compare a page during two different time periods to track how content changes affected your pages
As we mentioned earlier, you can set goals based on whatever you consider a conversion on your website.
If you're an ecommerce site, you may consider a goal a purchase. If you're a bakery, you may consider a goal completion a quote form submission.
Whatever kind of action that you want to make a goal, can be a goal. Some other goal ideas include newsletter signups, contact form completions, guide downloads, or webinar signups.
The conversions tab in Analytics helps you to understand your goals, see how many were completed, the monetary value of your goals, and more.
Understanding your goal completions is potentially one of the most important things to understand about any marketing campaign.
See what goals are being completed and which ones aren't, and draw conclusions about why that is.
See the overall goal value in dollars
See what pages goals were completed
Now that you know what Google Analytics is and why it's important, it's time to set up Google Analytics for your business's website.
If you want help getting the most possible value from your web analytics, vaishnogsoftwares.com has you covered.
We offer Google Analytics consulting services and can help you learn how to use Google Analytics, set it up, and get more value from your data.
As a full-service Internet marketing company, we can also create and implement custom digital marketing plans for your business. We're experts in SEO, PPC, and much more. No matter which online marketing channels you choose, we'll use web analytics to track, report on, and improve your campaigns.
If you need to know, the ways to Increase the Domain Authority of website then read- Ways To Increase the Domain Authority Of Website
Track Online Traffic
Understand User Behaviour
Offline to Online Tracking
Data Reports And Customization
Improve Online Advertising With Marketing Analytics
Improve Search Engine Optimization And Content Marketing
Google Analytics Conversion Tracking
Find Your Target Audience
Google Analytics Cost
Google Analytics Improves Websites
Getting Started Is Easy
New Ideas For Business
eCommerce Performance
With Google Analytics, you can track all of the sources of online traffic. Understanding where traffic to your website comes from is crucial in running a business online.
Installing Google Analytics right away when starting a new website is essential to start gathering traffic data.
Pinpointing different traffic sources and understanding why and how much traffic occurs on your website enables you to track the gains of your strategies.
Seeing how people find your website is the cornerstone of an excellent online strategy for growth.
Quickly seeing your developing traffic by their sources enables you to create data-driven decisions on how to grow your business online.
Is your website driving more traffic from social media versus Google search? Seeing the difference lets you understand which channels are the most profitable for you.
Improving your traffic generation methods starts by defining the best traffic channels.
Google Analytics measures and separates online traffic into channels that define their primary source:
Organic – Traffic from Search engines
Social – Traffic from social media platforms
Referral – Traffic from websites that links to yours
Direct – Directly accessed traffic (Bookmarks, auto-filled, writing the domain, etc. )
Email – Traffic from Email marketing
Paid Search- Traffic from search engine marketing such as Google Ads.
Display – Traffic from display advertising.
Other – Traffic from custom campaigns.
You can access the traffic sources report and the channel breakdown in Google Analytics Acquisitions.
Combining user location data such as cities or countries with traffic data helps you understand where your users are coming from mostly. For example, from country X, you're mainly gaining organic traffic, and social media traffic is mostly from country Y.
Google Analytics unlocks the power of understanding how users, visitors, and customers use your websites. Having behavioral data can drastically improve the results of your online business. Without behavior data, optimizing a website's performance is impossible.
Google Analytics behavioral metrics to follow:
Bounce rates
Behaviour flows
Pages / Sessions
Avg. Session Duration
Page Views and Unique Page Views
Exit Rates and Pages
Top Pages and their performance
Custom events and conversions
Site Search
The key benefit of behavioral metrics is that it provides you valuable information on what pages get the most traction and engagement.
For example, tracking new vs. returning users' data in Google Analytics helps you define if your users are coming back to your website or not. Depending on your goals, not having enough recurrent users is wasteful.
Many businesses and their conversion funnels perform vastly better if they can re-engage with their users and customers regularly. A sale rarely happens on the first engagement with a website, and having a strategy to keep people coming back to you is crucial for long-term success.
If you need to know, the ways to Increase the Domain Authority of website then read- Ways To Increase the Domain Authority Of Website
If you can understand how users use your website, you can change the way you interact with your users in the most optimized way.
For instance, analyzing user's behavior flows in Google Analytics, you will uncover how many steps it takes for an action to happen and how many levels it takes a visitor to drop off altogether. Or you can find out what types of content leads to more internal traffic increasing page views on your website.
Optimizing behavior in marketing and acknowledging changes in internal and external behavior surrounding a business is a controlled method of growth.
Google Analytics enables companies to track offline-to-online campaigns as well. Businesses should know how well offline marketing campaigns are converting to an online store or a website.
You can create a custom campaign links with Google Campaign URL Builder and set the link with important defining factors that make tracking it in GA easier later.
It's essential to try to track these offline campaigns to see how your visitors from an offline campaign behaves on your website, what actions they are doing, and how it all compares to an online ads campaign.
With GA, you can track traffic from redirecting domains as well, which also enables us to track offline activities. Make sure the redirecting domains have only one purpose, the offline campaigns.
Combining unique links with unique landing pages for offline campaigns helps you specify the data of the offline campaigns.
Also, note that increased direct traffic as an acquisition channel might correlate with offline campaigns.
Google Analytics allows the customization of reports, dashboards, alerts, and with wide-range of third-party support, you can analyze data to fit every company's different needs.
The customization of reports, dashboards, and alerts provide you with a glance of whatever data you might need in every situation.
Google Analytics has an extensive library of user-generated pre-made reports and dashboards that helps you get started. For example, you could have a dashboard that quickly shows your website performance metrics or SEO metrics.
The custom reports are a powerful feature as you can create quickly shareable reports to help with making more data-driven decisions on the fly. You can also set custom alerts that directly send a report to email, like when the website reaches a particular milestone or set of goals.
GA allows data exportation directly into a spreadsheet (Excel, Google Sheets) or another third-party tool, which is beneficial if the company uses other business analytics tools.
To be effective in online advertising, you have to know how your ads perform on your target website, and having Google Analytics installed before pursuing online ads is crucial.
While every online ad platform gives you direct access to ad results, including conversions, not using Google Analytics in your website and landing pages will not tell you the whole picture of how your advertising is performing.
Optimizing ad campaigns with web data is the only way to increase the results and lower the costs of advertising all across ad platforms. Without knowing how visitors behave on your website after engaging with an online ad, you might never know what parts of your funnel require the most attention.
With GA, you can track individual campaigns and their links to see how your ads perform in real-time.
For example, you have three Facebook Ads campaigns with different targeting options running, and you want to know which one these campaigns align with your goals the best. Within the Facebook ad manager with Facebook Pixel installed, you might see that the campaigns perform almost equally well against each other.

Using GA, you could see that one campaign performs better on the website, and now you can optimize your other campaigns to match the better performing campaign.
The benefit of Google Analytics in online advertising is also that tracking the metrics of all advertising sources in one place lets you discover the best places to advertise on, and not rely on only one data source.
When you can make direct data comparisons between your ad campaigns, no matter the source, you will create a better online ad strategy overall, which prioritizes winning campaigns and platforms.
Identifying the best-performing pages of your website to gain insights on what type of content to invest in is a benefit of Google Analytics.
Search engine optimization (SEO) and content marketing are ways to grow steadily online, and GA will improve the tracking of the success of their efforts.
Researching your overall top pages, which leads to most conversion, is a strategy that boosts online results. For instance, keeping an eye out for top organic landing pages will help you identify what made those pages successful in the first place.
Was the success down to the use of keywords, the topic itself was engaging, or some other factor. Improving your search engine optimization with Google Analytics is vital.
Also, looking for the worst pages that bring the least traffic helps you avoid making the same mistakes again and again. To make content marketing a viable strategy to grow business online, the use of GA is essential.
Connecting Search Console to Google Analytics is crucial to extract what keywords and pages are the most important to you. While you can use Search console independently from GA, the benefits of having behavior data mixed with SEO metrics saves you time and helps you understand the role of SEO in your overall performance.
Whether your goals are to increase traffic, conversions, or brand awareness, using GA to analyze every part of your content strategy will create a more stable and a solid plan with steps to reproduce successful pages.
Another benefit of GA to SEO is that website performance data can help you improve your website's overall performance, which will lead to better results from SEO.
Improved collection of web data over long periods that resolves around your SEO strategy makes the comparison of your methods replicable. To go back in time to reevaluate old winning strategies when building new ones is powerful.
Measuring and tracking conversion is an essential part of measuring any online business's effectiveness.
Google Analytics unlocks the opportunity to track the most important goals and conversions of your website to improve your company and track the results of any campaign. With the use of GA, you can track user actions on your website.
Being on top of your conversion rates helps you see the performance of different marketing efforts such as online advertising, SEO, or a social media marketing strategy.
Including conversion tracking of the most compelling conversions of business in every installation of Google Analytics, whether them being sales, leads, or behavioral goals, is crucial.
As GA allows the measurement of several different types of goals, it's vital to measure goals that matter to your business the most as the tracking of nonessential goals isn't going to be beneficial for you in any way.
It's always good to be realistic when trying to achieve your goals and change your goals over time, to present your company's new realities and opportunities. For instance, when starting with a new website, tracking behavioral goals to improve engagement for the site is more important than solely monitoring sales.
Companies of all types require their own set unique goals that need measuring. After deciding upon the right goals and implementing them in GA will unlock many benefits that support business' growth.
If you understand what audiences generate the most conversions for you, it helps you stay on top of the competition.
It's' easy to say that conversion tracking is one of the key benefits of Google Analytics.
Conversions in Google Analytics are called goals.
Reaching and offering content and services that serve your target audience is a robust digital marketing strategy, and Google Analytics helps you define your target audience. The audience can be then later used to optimize your website's content and its offerings.
The benefit of reaching your target audience most efficiently increases every aspect of engagement of your target audience. An engaged target audience is a way to grow a website to its potential.
Google Analytics offers vital demographic information of your current visitors and customers. Go through demographic data to build an image of your target audience.
Demographic data available from your visitors in Google Analytics:
Language
Country
City
Age
Gender
Combine demographic data with the user's system, browser, and device data to see where and how to reach your audience the best.
Google Analytics Interests categorizes your visitors and customers into groups based on their interests. Interests are either in-market (Users who are likely to buy from products within the interest category), affinity categories (Interest categories best used to reach a specific audience), and other categories (Use who won't match the two previous groups of interests.)
Google Analytics uses the same categorization as Google Ads, which means you can directly use the audience data from GA into your Google Ads to reach your audience with ads better.
Knowing what engages your target audience the most will help you create even better content and create engaging online advertising. GA can unlock new trends of target audience shifts, making you on top of what is going on regarding who you should target at all times.
Creating segments of your different target audiences will make targeting them more viable. For example, isolating a core group of your customers who brings the most results regularly is an audience you will need to have engaged to have them come back over again and again.
Google Analytics allows the creation of audiences based on user actions such as:
All Users (The Default First Audience)
New Users
Users who visited a specific page
Users who completed a goal conversion
Users who completed a transaction
Use these action-based audiences in your Google Ads to create powerful re-marketing campaigns.
Using re-marketing campaigns in online advertising will improve your overall results and lower the cost of ads.
The benefit of Google Analytics audiences is you can create as many audiences you need, so you can target different users and customers at the various stages of a sales funnel.
For example, having content that's goal is to produce cold traffic and then through active re-targeting warming up the visitors up until the conversion.
The most significant benefit of Google Analytics is that it's free for companies to use, and every website can have their accounts if necessary. Being free makes installing Google Analytics a no-brainer for every site out there.
As it's easy to install, it won't require much work, which lowers the cost of Google Analytics even more.
A proper setup might require more work and require more insights into business goals, which might increase the amount of necessary work.
Investing in a proper setup that suits your company's data needs ideally will have many benefits for the business going forward. The need for a web analyst might come necessary if your business deals on a scale where small increments make a difference.
From time to time, it's good to have your analytics setup audited to have an optimized view of your business online. As going through data that doesn't matter to you will lead to worse decisions over time.
To lower the amount of time spent in GA, create necessary dashboards, and reports that quickly tell you what you need in every given time. That way, you're spending less time and lowering overall costs.
Always include the time spent on managing and reporting data into your costs.
Website optimization is hard without knowing what to optimize. With Google Analytics, you can include behavioral data into your design by measuring the success of various elements, and by introducing data into your workflow, you can build more optimized experiences for your users.
For example, increased bounce rates from your mobile users tell you that you need to improve and invest more in your mobile version of your site.
Google Analytics can help in designing better content flows with internal linking structures that re-engage your website visitors.
If one page is more prone to success than others, then replicating its content and design into your whole website might bring more results through optimization. The key is to test from time-to-time new variations of designs and then validating their success through data.
If you need to know, the ways to Increase the Domain Authority of website then read- Ways To Increase the Domain Authority Of Website
For example, when optimizing your landing pages, it's essential to have the ability to test quickly new variations for best results. A well-converting landing page will provide you with data that tells why it worked so well in converting users. You can then use this data to improve your whole site.
In-page analytics is a decisive part of creating better experiences that your customers will enjoy more, and that increases conversions.
Tracking loading speeds over time, for example, is a great benefit of Google Analytics as looking through the data will tell you if there were any changes on any particular day. Although gaining every detail of your loading speeds requires other tools as well, GA is a starting point that reveals any problems that may arise.
Starting the collection of web data of your business is reasonably fast and straightforward. With basic implementation, you can begin collecting necessary data such as user behavior and user amounts of your websites.
Installing the Google Analytics tag with your id, it starts collecting data of your whole website immediately after installation. Many online stores and website platforms have a smooth integration process with Google Analytics, such as Shopify or WordPress.
Instantly you will see how much traffic you have, where it comes from, and who your users are.
Installing Google Analytics with Google Tag Manager is a preferred method as installing Google Tag Manager first lets you manage future tags and scripts easily with it.
Google provides a lot of documentation and courses regarding GA and its use; therefore, you can find everything you need there.
Getting Started Is Easy Setting up crucial conversions such as leads, or sales as soon as possible, will quickly tell you the state of your online business with minimal effort.
Eventually, more in-depth knowledge is required to gain the full benefits of Google Analytics for business, but it all starts by collecting the minimum data.
Collecting and analyzing data always opens up new opportunities and ways to grow your business. Web data especially gives you more ideas quickly as results from all kinds of activities start pouring in.
Analyzing new and past data thoroughly with a business goal-orientated mind helps you discover more impactful methods to try out in the company. You might even learn an entirely new set of ideas that you've never thought of before.
Going through your reports, dashboards, goals, and metrics in Google Analytics regularly, you will find actionable things to do that help you achieve your online goals.
For example, got a sudden spike of traffic from a new source like Pinterest? Analyzing why it happened and what made it happen leads to discovering a new strategy.
Utilizing Google Analytics Site Search feature lets you see what search terms your visitors use within your site if your site has a search function, and you have enabled the feature in GA. Using the feature allows you to find new ideas that your website visitors would like to see on your sites, such as product ideas for an online store or content ideas for a blog.
Not all ideas are equally good, and all of the new ideas need testing before broader implementation. That's where A/B testing comes in. A/B testing new ideas with Google Analytics can make sure if your original plans provide the impact you want. Be sure to test all ideas to know if something works or not.
Testing new ideas is a core principle of growth marketing, and implementing its methods as a strategy, is a way for seeking growth online.
Google Analytics has more benefits for online stores through its eCommerce tracking features, which you can find under conversion in GA.
Overview – A summary of Conversion rates, revenue, avg. order values and more
Product Performance – Shows metrics such as revenue, purchases, quantity, avg. Prices and quantities, product categories, and SKU's.
Sales Performance – Displays the revenue of the online store by dates.
Transactions – Displays revenue, taxes, shipping, and quantities and gives each transaction its ID.
Time to Purchase- Measures how long and how many sessions it took to get a transaction.
Enabling enhanced eCommerce reporting gives you access to more metrics that are beneficial to an online store. It unlocks the following metrics, such as:
Shopping Behavior- Tracks user sessions and measures sessions with product views, add to carts and transactions.
Checkout Behavior- Tracks user sessions and their checkout behavior and measures drop off points in your online store sales funnel.
eCommerce Marketing Metrics – Measures the use and transactions of internal promotions, product coupons, and affiliate codes in your online store.
Use these metrics to improve your online store performance and increase its potential sales and prevent customers from leaving without a purchase. The combination of metrics and audience data together helps create effective funnel-based advertising to boost sales.
For example, developing an understanding where, why and how visitors leave individual product pages without converting into a sale, or understanding how many sessions on average you need to make a sale from one visitor, are key questions that online store data can answer you.
The many benefits of Google Analytics as a web analytics tool for businesses combined makes it a valuable tool to collect data that can help you grow your business to the next level.
Whether you use GA as a passive or an active tool, you can always refer back to it to find and realize your performance in reality.
Install the tool on a new website and every now again, do a proper audit before investing a huge chunk of a marketing budget into online advertising.
Depending on your approach, investing in a proper setup prior is beneficial, but you can always learn as you go further with GA.
Not-for-profits can reap many benefits from using Google Analytics. In fact, Google even recommends this service on the not-for-profit section of its website!
Using Google Analytics is a great way to measure the efficacy of marketing campaigns. How many users did the campaign drive to your website? What was the bounce rate? Did visitors to the site donate money?
It's a good idea to set specific goals before you launch a marketing campaign, and then review the numbers on Analytics when it has finished.
Google Analytics can provide you with valuable information that will help you customize your website for search.
It's what you do with the Analytics that counts – you can use the results to make some strategic changes to your website and attract more visitors.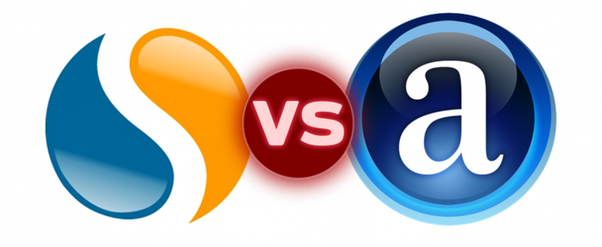 Google Analytics and Alexa use quite different systems to estimate website traffic, therefore it's not surprising if they obtain different results.
First, regarding Alexa, it's clear that the system has its limits: Alexa largely depends on the number of people using its toolbar. There can be some controversy over how representative Alexa's user base is of typical Internet behaviour, notably for low-traffic sites. The largest is the community, the more accurate the data are. Unfortunately, Alexa doesn't provide information on the number of Alexa Toolbar active users (it could be something like several millions).
Second, concerning Google Analytics, the largest potential impact on data accuracy comes from users deleting or blocking cookies. Without cookies being set, Google Analytics cannot collect data. Plus, many ad filtering programs and extensions (such as Firefox's Adblock) can block the GATC. This prevents some users from being tracked, and leads to holes in the collected data.
Another limitation of Google Analytics for large websites is the use of sampling in the generation of many of its reports. To reduce the load on their servers and to provide users with a relatively quick response for their query, Google Analytics indeed limits reports to 200,000 randomly sampled visits at the profile level for its calculations.
As a conclusion, Google Analytics appears more accurate for small and medium-traffic websites than Alexa, but the latter can provide good estimations for websites having more traffic.
You may have noticed conflicting estimations between Alexa and Google Analytics concerning a web site's traffic. Let me be clear from the beginning: trust Google. I don't mean that you should trust Alexa less than Google: you can and should ignore Alexa completely.
Now that I gave the short answer, let me explain. Alexa calculates the traffic of a site gathering information from users that have the Alexa toolbar installed on their browser. This information is used in order for guesses to be made concerning the popularity of a site. The result can be close to reality or not.
For example, if your site is visited only by 5 persons per day, but two or three or all of them use the Alexa toolbar, the rank of Alexa will make this site seem as popular as sites enjoying a lot more traffic, if visitors of those sites include a large portion who don't use the toolbar of Alexa. Sites related with SEO are expected to enjoy an Alexa rank much higher than their real popularity, since they are visited mainly by webmasters and in general more people who use the Alexa toolbar.
Google calculates traffic using information that is gathered by the site itself, having embedded on its pages a little script made by Google, therefore, all calculations are as close to reality as possible (only server log files may come even closer to reality). Users with javascript disabled may not be 'visible' to Google's script, but these users are few. In any case, even if not 'absolutely' accurate, Google analytics is reliable, Alexa not.
It takes awhile to get your head around any new tool, so don't panic if you still feel a little confused about Analytics!
We hope this has cleared up some of the confusion about Alexa ranking and Google analytics, domain and importance website and how to increase that. First of all, you will have to register a domain and web hosting of the website after that start working on website from here.
If you still have any question, feel free to ask me via comments or via email.
Don`t forget to share what you like here on Twitter, Facebook, and Google plus with your friends and family.
In this article I try to explain about Alexa ranking, Google analytics and importance of website for the businesses. And VaishnoG Softwares is here to register domain name and website hosting services as your trusted company.
Completing all these steps can take a lot of time and effort, which is why many businesses outsource the tasks to a specialist SEO agency. At VaishnoG Softwares, a Digital Marketing Specialists, we have the skills and experience to increase your search engine position through link building and other digital marketing techniques so you can concentrate on your core business. VaishnoG Softwares is working with you to bring new ideas to life in IT Market.
Get in touch with VaishnoG Softwares by contacting by email at vaishnogsoftwares@yahoo.in, shweta.vaishnogsoftwares@yahoo.com or by phone at 8725018881. For more information, please visit https://www.vaishnogsoftwares.com
* Ways To Increase the Domain Authority of website
* Google Analytics Vs Alexa Rank
* What is Domain and what is need of domain for Website